Area Rugs, Wall to Wall Carpet & Commercial Carpet in Fort McMurray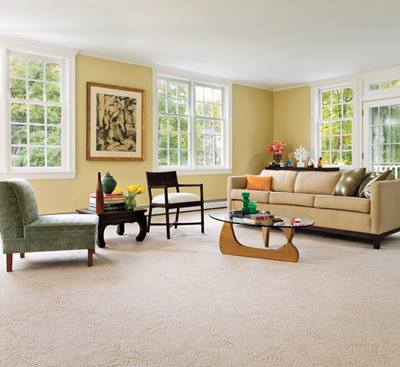 Are you looking for a carpet company that can provide you with detailed estimates, multiple samples, the best service and an unbeatable guarantee? Sands Carpet One is where Fort McMurray comes to for 1000's of different carpets at great prices. Our consultants understand that you want to see different designs and how they match your home, that is why we have state of the art tools like our Room Visualizer to make sure you get the perfect carpet installed. Better yet, we guarantee you will love your area rug, wall-to-wall carpet or commercial carpet. If you're not satisfied, we will change the carpet out and install the new carpet at no additional cost!

We Carry Exclusive Carpet Brands in All Styles & Prices
At Sands Carpet One, we have a carpet for everyone. We are a high quality flooring and home store in Fort McMurray, we have a showroom that will help you find the perfect carpet for you. We don't believe in a one-size fits all solution, and that is why we carry a large range in types of area rugs, wall-to-wall carpet and commercial carpets in Fort McMurrary for you to choose from. Get real savings when you buy carpet from Sands Carpet One with the buying power of hundreds of locations!
Looking for a Pet Friendly Carpet in Fort McMurray?
Your carpet needs to be perfect for the environment it is in. That is why we have carefully selected the best pet-friendly carpet companies as partners to get you the durability and protection you need. Make the smart choice and choose Sands Carpet One for your next pet friendly carpet. Visit our carpet showroom to learn more about great brands like Tigressa carpets.
Get a free in-home estimate for carpet & installation today